Commitment to Quality
With significant experience and a strong reputation in the Low Income Housing Tax Credit (LIHTC) industry, LNW&A Construction Corp. is well-known for its professional knowledge and attention to detail. LNW&A Construction Corp. has built more than 4,000 units of affordable housing with over $200 million in construction contracts.
Furthermore, we take great pride in having temporarily relocated over 2,500 families and seniors without incident and strive for the least interference in resident lives during renovation or construction.
With A History in Homebuilding
LNWA properties feature details, finishes, and craftsmanship that set them apart from competitors' offerings, regardless of price range or type of home. Interiors reflect our 70 years of homebuilding experience, with design elements, features, and systems that balance aesthetics and function to deliver superior value and resource efficiency to homeowners.
In addition, every home we build meets or exceeds industry standards for safety, security, and energy efficiency.
LNW&A Construction Corp is proud to build to the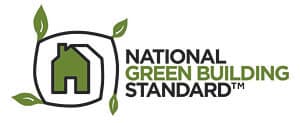 Case Studies
Ocean Oaks at Jekyll Island
Located on the Golden Isles of Georgia, Ocean Oaks is the first new construction, single-family community built on Jekyll Island in 50 years. LNWA and CHG, two firms with extensive local experience, partnered in 2018 to build a new community comprised of 33 single-family homes, and 6 duplex units. Ocean Oaks features 14 different styles of homes, creating a unique semi-custom experience for homeowners. A private community boardwalk links the residential area to a century old heritage oak grove which meanders east to the Atlantic Ocean.  
LNWA leveraged its rich history in homebuilding to balance the built and natural environments at Ocean Oaks creating exceptional curb appeal and comfort. The community is a source of pride for our homeowners as much as it is for our development team.  
Schumaker Place
Schumaker Place, located in Salisbury, Maryland, is a 96-unit tax credit financed community originally developed by LNWA in 1992.  In 2019, seeing an opportunity to rehabilitate an important community asset while extending resident affordability, LNWA began an extensive $14M rehabilitation acting as developer, general contractor, and management agent.  
The renovations to Schumaker Place are comprehensive and include new facades, energy efficient HVAC, new kitchens and bathrooms, appliances, flooring, roofs and windows.  The project was financed with 2019 volume cap and 4% Low-Income Housing Tax Credits allocated by the Maryland Department of Housing and Community Development (DHCD) with funding from the Rental Housing Works and EmPOWER loan programs administered by the Maryland Community Development Administration (CDA). LNWA worked alongside long-term partner, Boston Financial Investment Management, on equity syndication.